Last Updated on 11 September, 2023 by Samuelsson
Jim Rogers, whose real name is James Beeland Roger Jr is an American investor based in Singapore who commentates on financial reports. He is the chairman of Beeland Interest, Inc. He was the co-founder of the Soros Fund and Quantum Fund management. He also prides himself as the creator of the Rogers International Commodities Index. His knowledge of finance and his experience in investing in the stock market has resulted in him being one of the wealthiest people in the world.
What is Jim Rogers most famous for?
Jim Rogers is famous for being a risky man in investing. His witty and research-backed remarks on developments in the financial world have made him a figure of interest for many investors. He does not shy away from answering regarding his investment philosophy, making him a well-known figure worldwide. His commentaries have made him a go-to source for many seeking investment advice.
What is Jim Rogers's Net Worth?
Jim Rogers has accumulated a net worth of around 300 million dollars. All his wealth can be linked investing in stock markets. His first job was on Wall Street at Dominick & Dominick, where he made a name for himself. After that, he became a partner at Arnhold and S. Bleichroeder, where he had to live in Switzerland. At this time, he learned the ropes of investing and foreign exchange trading. His portfolio was worth $130 million when he decided to leave. His next adventure was in Asia, where he opened his first office in Singapore. He later merged with another investor George Soros, and the two made billions of dollars in a short while.
Is Jim Rogers a Billionaire?
No, Jim Rogers is not a billionaire. However, he is a rich person with a very rich background and experience in finance. With the way things are going, he sure will be a billionaire in the future.
Has Jim Rogers written any books?
Jim Rogers has written several books that help people understand their finances. He has also written some books teaching others how to invest in the stock markets and be successful. Some of the books he has written include;
-Investment Biker
This book is about the investing trip one needs to take when starting the stock market. In this book, Jim Rogers writes about analyzing a company before investing. He lists the things one needs to consider before investing, details the ups and downs in investments, and the risks involved with each of these factors.
-The Apostolic Pattern
This book is about the church division that was brought about by abandoning the original apostolic Christian church. The only way to get rid of this division is to return to the original faith pattern. It is a book that enlightens one on the current state of Christianity and the ways to correct it.
-A Gift to My Children
In this book, Jim offers advice on how to instill confidence in your kids by giving them the best possible start in life. The life lessons you teach your child will help them succeed in the future. The book provides tips on raising responsible and confident kids even if they are not part of the upper class.
-A Bull in China
This book explains the number of industries that offer the best and newest opportunities, from agriculture, energy, power, water, transportation, and technology. Jim Rogers provides his insight on the kind of stock that will bring the best returns in China. The book also gives first-hand experience of Jim Rogers when he first landed in China. He explains what is going on in that region and how an investor can benefit from it.
-Hot Commodities
This is a book about the type of commodities that are hot in the market right now. He explains the ideal methods of identifying them and how to profit from their boom. He explains all the technologies that are currently in development and how to invest in them. An investor who reads this book will be able to tell what is going on and how they can profit from it.
-Adventure Capitalist
This is a book about a tour around the world, especially in capitalist regions. He explains their behaviors and how they are able to accumulate wealth. It opens up the possibilities of investing in these regions.
-Rich Dad Poor Dad
This book focuses on the differences between rich and poor people. He also gives tips on how one can accumulate wealth by understanding their own values and what one wants.
-Street Smarts
In this book, Jim Rogers gives tips on how to navigate through the financial world and make the most of your knowledge. He gives tips on how to use the available resources to avoid being a victim of fraudsters.
-45: The First Term
This book is about the political divide that is based on opinions. It explains how the Democrats and Republicans split up and how to get them back together. The writer explains how to make an impact on people who are in power. He also gives advice on what is going on in the political system.
What are some famous Rim Rogers quotes?
Jim Rogers is a successful investor and author who has several quotes. One of the famous ones is;
-"Those who can not adjust to change will be swept aside by it. Those who recognize change and react accordingly will benefit."
This is a quote that is very direct and gives insight into how one can capitalize on change. He targets investors who dislike change and offers advice on how to react if they want to succeed.
-"Never act upon wishful thinking. Act without checking the facts, and chances are that you will be swept away along with the mob."
This quote focuses on the fact that most people do not go through the facts before deciding to do something. It is a quote that teaches one how to make good decisions.
-"If anybody laughs at your idea, view it as a sign of potential success!"
This quote is an inspiration to help one see their idea as a reality. It gives them hope when others laugh at them. It also serves as a reminder that it would be wise to ensure their idea is the best and most valuable.
Is Jim Rogers married?
Yes, Jim married Paige Parker in the year 2000. He was previously married to Lois Biener between the year 1966 to 1969 and Jennifer Skolnik between the years 1974 to 1977. He is the father of two lovely children.
How old is he?
Today, Jim is 80 years old, having been born in 1942 on October 19th.
How did Jim Rogers get rich?
The journey toward Jim's accumulation of wealth dates back to the day. He began his first business at the age of five, where he sold peanuts during baseball games and right there he learned the art of trade. He would also pick up empty bottles once the game was over. With such a strong business foundation, Rogers earned a degree from Balliol College at Oxford and Yale, where he studied economics, politics, and Philosophy, respectively. He began investing in the capital market with $600 in his mid-twenties. In 1970, Jim found a job in the Arnhold and S. Bleichroder investment bank, where he met the man who would become his investment partner George Soros. In 1973, Jim and Soros founded The Quantum fund, which grew to massive heights over the next decade. In 1980, he retired from The Quantum fund. He later moved to Singapore with his family since he firmly believed in the changes that were about to come. His choice was rewarding, with Asia becoming the primary superpower regarding bonds and stocks for tangible goods. His investments were rewarding, and he has a net worth of over $300 million.
Where was Jim Rogers born?
Jim was born in Baltimore, Maryland, United States.
Where does Jim Rogers live?
Currently, Jim Rogers is based in Singapore with his family. He is well-established and settled in this area, and his wife says their two children love Singapore.
Jim Rogers's blog and website
With so many websites available these days, one may have difficulty figuring out the real one. One of the websites by Jim Rogers is one where he talks about his travels worldwide. The URL for this website is (https://www.jimrogers.com/).
Jim Rogers SLK car – Images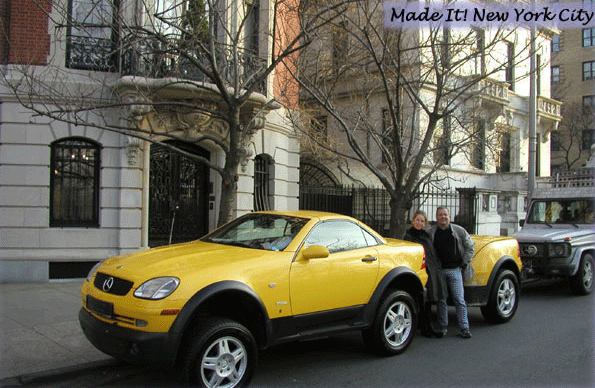 From Jim Rogers website.
Who is Jim Rogers's wife?
Jim has had three marriages overall. His first marriage was with Lois Biener, which lasted for three years, from 1966 to 1969. The second one was with Jennifer Skolnil from 1974 to 1977. He then married Paige Parker in 2000, and they have remained together to this day. They have two beautiful daughters together.
Jim Rogers interview – Video link
Jim has had many amazing interviews throughout his career as an investor and author. One of his greatest interviews is;
How did Jim rogers make his money?
As discussed earlier, Jim rogers got rich by being an investor. Since the age of five, Jim was already investing in peanuts and bottle caps on a baseball field. He was a capitalist and made his first investment during his college days. He became an investment banker for Arnhold and Bleichroder in 1970, where he met George Soros. In 1973 he left the job and, with George Soros, became partners to start their investment fund, Quantum Fund. The business made remarkable progress until 1980, when he retired. He later moved to Asia, and his investments turned out to be successful, with many of them have gained a lot of value. He later moved to Asia, where he made investment strides that made him rich.
Jim Rogers Quantum Fund
Jim Rogers and his Partner George Soros started this company in 1973. The company hedges funds to provide support to investors. It achieved widespread success and spread its branches from New York to London, Cayman Island, and Curaçao (Kingdom of the Netherlands). After 14 years, Jim Rogers retired from this company. The Quantum Fund continues to operate and has many branches worldwide. It is one of the best and most profitable investment funds that is still going strong today.
Jim Rogers Trading Rules
Jim Rogers has three hot rips for every new trader. They are;
-Keep off the idea of the hot tip
You need to stop looking for hot tips and instead stick to what you already know. Most people think investing is boring and would rather deal with that one hot tip that will result in success. New traders should deviate from looking for hot tips rather than stick to something they all know. Everyone has something that they all know about, and capitalizing on this will lead to success.
-Hunker down for a recession
Do not be scared off even when the market is down. It is during these times that many traders quit, and the best ones are at play. You need to find your way to navigate through this period and come out on top when it's over. You need to be patient and wait until things normalize.
Commodities as an alternate asset class
Hedging risk is something that everyone should include in their portfolio. While most people are aware of the stock market, they forget to include commodities. Investors often forget to include commodities in their portfolio when investing and later regret it when the market takes a downturn.
Jim Rogers and George Soros
These two successful investors have a long history with each other. They both founded the Quantum Fund in 1973, and the business grew tremendously in the next decade. The duo later split, and Jim Rogers left the company in 1980. Later, they got back together in 2011 to start another fund that is known as Quantum Endowment Fund.
How much money did Jim Rogers Make from Investing?
Jim Rogers has made millions of dollars from investing. Since his first investment, Jim has had a profitable journey. It is estimated that he has a net worth of over $300 million.
Final Thoughts
As you can see, Jim Roger has had quite a ride in his life. He has so much to say that he decided to share his wealth of knowledge in the form of books. His website talks about how he traveled around the world, and this has been a major inspiration to many people. His tactics in trading and finance are practical, and those who follow his advice can become experts in trading and accumulate wealth as well.